Aloud


An interactive installation that responds to the rapid gentrification of Seattle's South Lake Union District by creating a gamified protest environment.



Class Project September – December 2016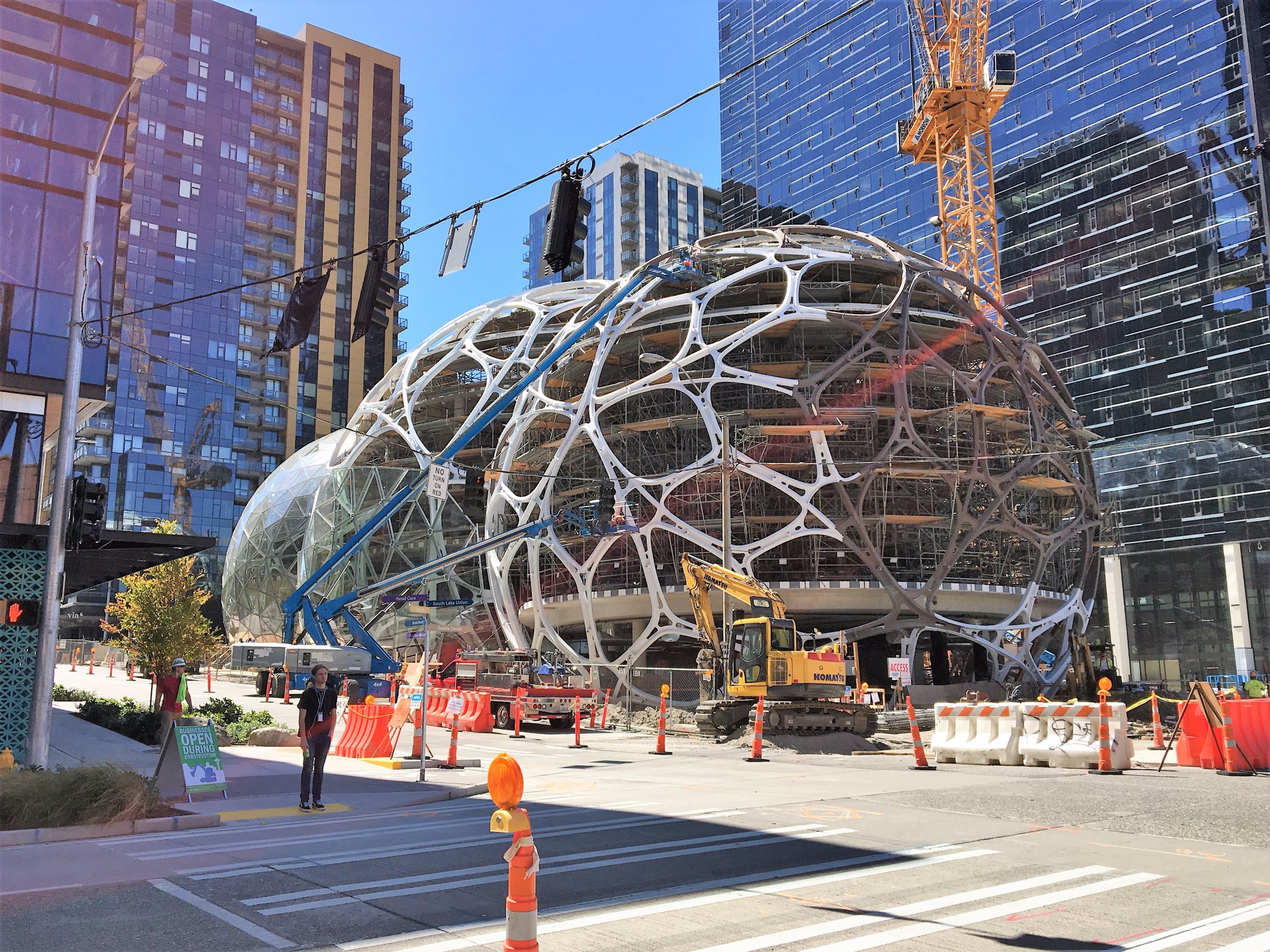 South Lake Union

Amazon and other tech companies' rapid development in the district is often criticized by locals for creating a less affordable city. Observing the South Lake Union district revealed a bustling area by day that quickly emptied into a

quiet landscape of sterile campuses and luxury apartments. The goal of the installation was to disrupt this environment.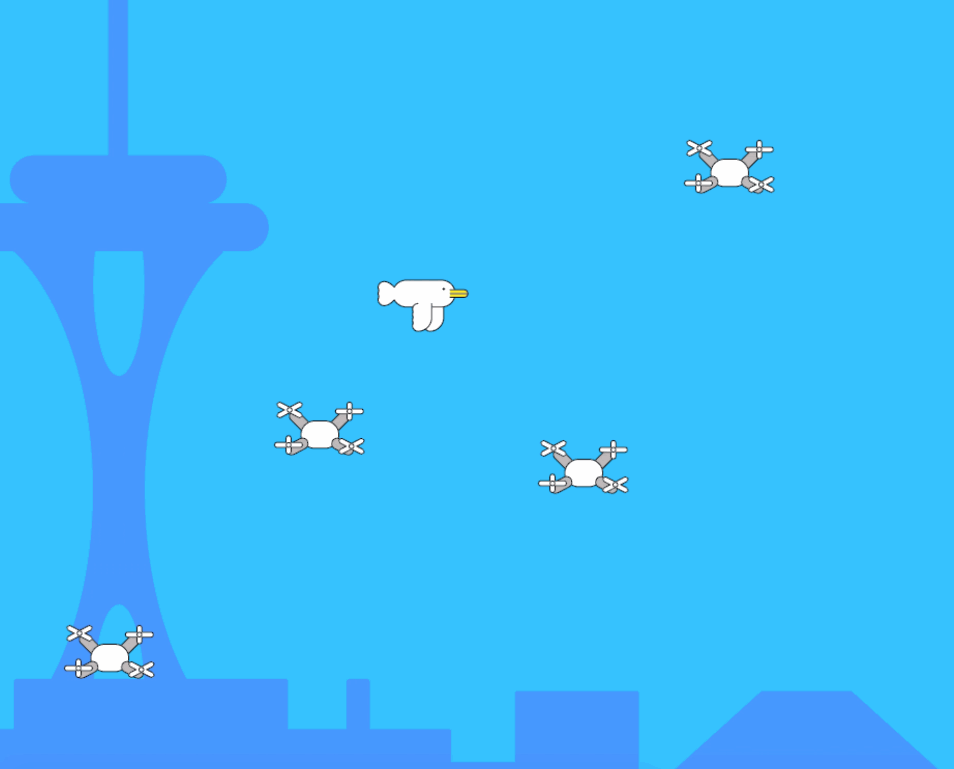 Game Mechanics

A take on the "helicopter" game, the installation allows passersby to play as a seagull avoiding drones along the Seattle Skyline. The seagull's flight was controlled by volume, prompting continuous screaming from players.
Installation Setup

The game was projected onto various walls in the South Lake Union district, allowing for groups to play together and grow in size.